I would recommend two items for anyone who can afford it.
One: Water barrels connected to your down spout. You will be amazed how fast one 55 barrel can fill up with just a light rain.
If you live in or around Portland, Oregon—look up craigslist for barrels. There is a guy who sells them for 25.00 apiece. I have eight of them, and will buy from him again.
Two: Buy a Berkey System for water filter. You can be the whole system for about 300.00 dollars. You can buy just the filters and look online to do a makeshift system.

Thank you for the post PreparePDX, I couldn't agree more. Another thing to consider is using a "first flush diverter." It will wash debris from the roof on the first rain keeping a good portion of the contaminants from ending up in your rain barrels. There are many types you can buy, just Google "first flush diverter" Or you can make one if you are DIY inclined.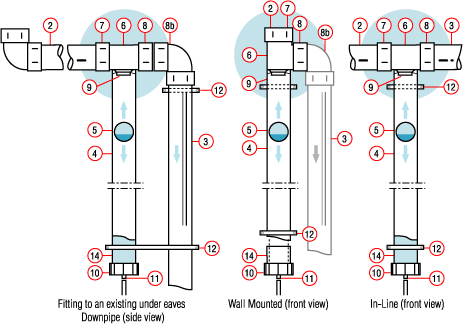 _________________
"No, we can't be 100% certain there will be an economic collapse, our government will go rogue, or, we'll be invaded. I can promise you there will be natural disasters in the future, that is why you need to Prep. If the other things happen, you're still covered." - Leslie G2G

---
Permissions in this forum:
You
cannot
reply to topics in this forum